Revolution Slider Error: Slider with alias Home1 not found.
Maybe you mean: 'referencje' or 'classicslider1'
Awards and certificates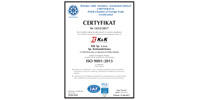 KiK company was awarded certificate ISO 9001:2015
KIK Sp z o.o. was awarded certificate ISO 9001:2015 for construction works.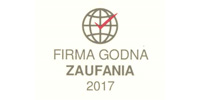 Creditworthy Title Company
Our company was awarded Creditworthy Title Company 2017.
The Institute of European Business, established on 12.12.2005, informed that KiK was awarded Business Cheetah Title 2015.
Laur of Trust
We are pleased to inform that KIK enters into Laur of Trust programme.
More Laur Trust
Why Us?
If you need a solid and reliable partner in construction industry, you found the right place. We provide comprehensive construction services (sport and leisure facilities, public utility facilities, commercial complexes), and industrial services (storage facilities, production facilities, welfare and office facilities).
We guarantee comprehensive project implementation, starting from drawing up the project, through obtaining necessary permits, project implementation, and its final acceptance.
Our professionalism in a guarantee of your satisfaction.
Reference
Należy zaznaczyć, że jakość prac została bardzo wysoko oceniona, spełnia wszystkie wymogi budowlane.
Państwowa Szkoła Muzyczna 1 st
Roboty remontowe zostały wykonane zgodnie z umową, terminowo i profesjonalnie.
Miejsko-Gminny zakład gospodarki komunalnej w Serocku
Prace zostały przeprowadzone zgodnie z zasadami wiedzy technicznej, z należytą starannością i jakością.